faq's.
Frequently asked questions
What is your warranty policy?
---
For Trees, Shrubs, Vines, Perennials, Roses and Grasses, we offer a ONE (1) YEAR GUARANTEE for these plants. Simply return the plant (a sample or photo works fine too) along with the receipt within ONE YEAR of the purchase date for a one time store credit in the amount of the ORIGINAL PURCHASE PRICE. Our warranty DOES NOT COVER the cost of original planting OR delivery. For MYKE TREE & SHRUB EXTENDED WARRANTY: We also offer a 5-Year Extended Guarantee for our Woody plants that is valid only with receipt(s) showing purchase of both the plant material & MYKE at the time of planting. For Annual Flowers, Herbs, Veggies, and Houseplants, we offer a 30-DAY GUARANTEE from date of purchase. For other products, unused merchandise may be returned with receipt within 30-days of purchase. All returns require a receipt for a full refund. All clearance sales are final. If you have concerns about the condition of your plant material, please call our Nursery at 970-484-5022. We'd be happy to answer any questions. Please don't dig up your plants before contacting us, THIS COULD VOID YOUR WARRANTY. For more information, visit our Warranties page.
---
Do you have an online store or search for in-stock plants?
---
We do! Our online store is up and running, with new products being added daily! Not all of our products are available online, so we have also made our Plant Finder available online. It contains tons of information on plants that we carry in our store, including descriptions, characteristics, necessary growing conditions, and more!
---
Is my plant safe for my pets &/or children?
---
It depends. Check out our list here of non-toxic plants here!
---
Do you offer shipping?
---
We currently only offer local delivery services within Fort Collins, CO. We are working on being able to offer shipping services though, so stay tuned! If you have found a product on our website that you cannot live without, but you do not live within our delivery area, contact us or reach out to Mundy at mundy@bathgardencenter.com to discuss any shipping arrangements that we can accomidate you with!
---
How do you prune an over-grown houseplant?
---
You aren't the first person to ask this question! To make it easy, we have come up with a short video to answer this question. See below!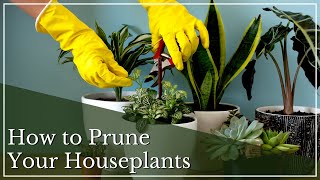 ---
Does Bath offer a houseplant subscription?
---
This is not something we offer currently, but it is in the works! So stay up-to-date through our newsletter and social media for updates as to when this will be available!
---
---
We are here to help! In attempts to make it easier for you, we have compiled some of our most frequently asked questions. So take a peak below, or use the search function to find the answer you're looking for! If you are still not able to find the answers you seek, submit an inquiry below, and we will reach out with an answer as soon as we are able to!
We are sorry you could not find the answers to your questions. We want to make sure you find what you are looking for, so we are here to help!
To ensure that we are able to answer your question, please submit your inquiry via the link below. Our team will reach out to you with answers, and we will also add your inquiry to our list of frequently asked questions!
And as always, feel free to give us a call any time! You will be connected with a real person who will be able to address your needs. We look forward to being able to help you!
can't find the answers you're looking for?